SMOK SLM 16W 250mAh Pod System Starter Kit With 2 x 0.8ML Unfilled Pods
SMOK SLM is a new pocket friendly extremely slim and light pen style pod system. Powered by 250mAh built-in battery which can fire upto 16W Max output. The pod cartridge features 0.8ml e-liquid capacity and two air-driven design, it can bring you intense vapor and avoid leakage. SMOK SLM Kit combines the advantages of a traditional cigarette and advanced air-driven technology to bring you surprised vaping experience.
Features
Extremely slim pen-style pocket friendly pod system
Button-free and easy to use
Air-activated pod device without any button
Powered by 250mAh built-in battery
0.8ml E-juice capacity
Intelligent LED battery life indicator for clear prompts
Multiple protections ensure safe vaping
Includes
1 x SLM Battery
2 x Cartridge(No E-liquid)
1 x USB Cable
1 x Manual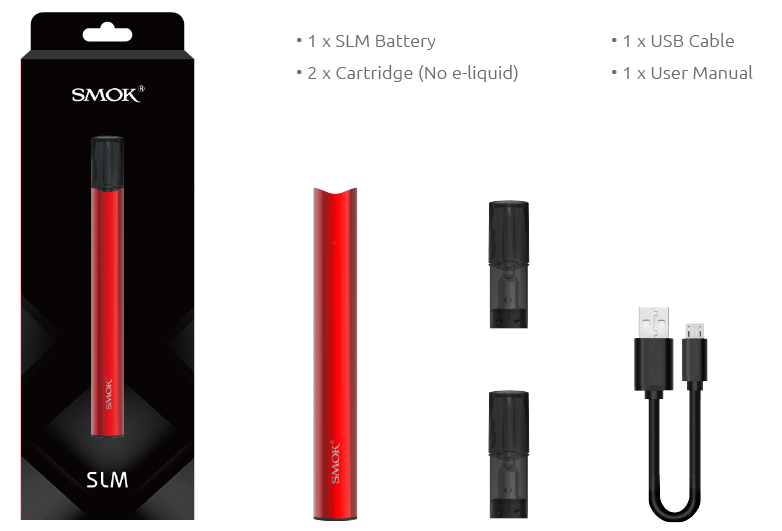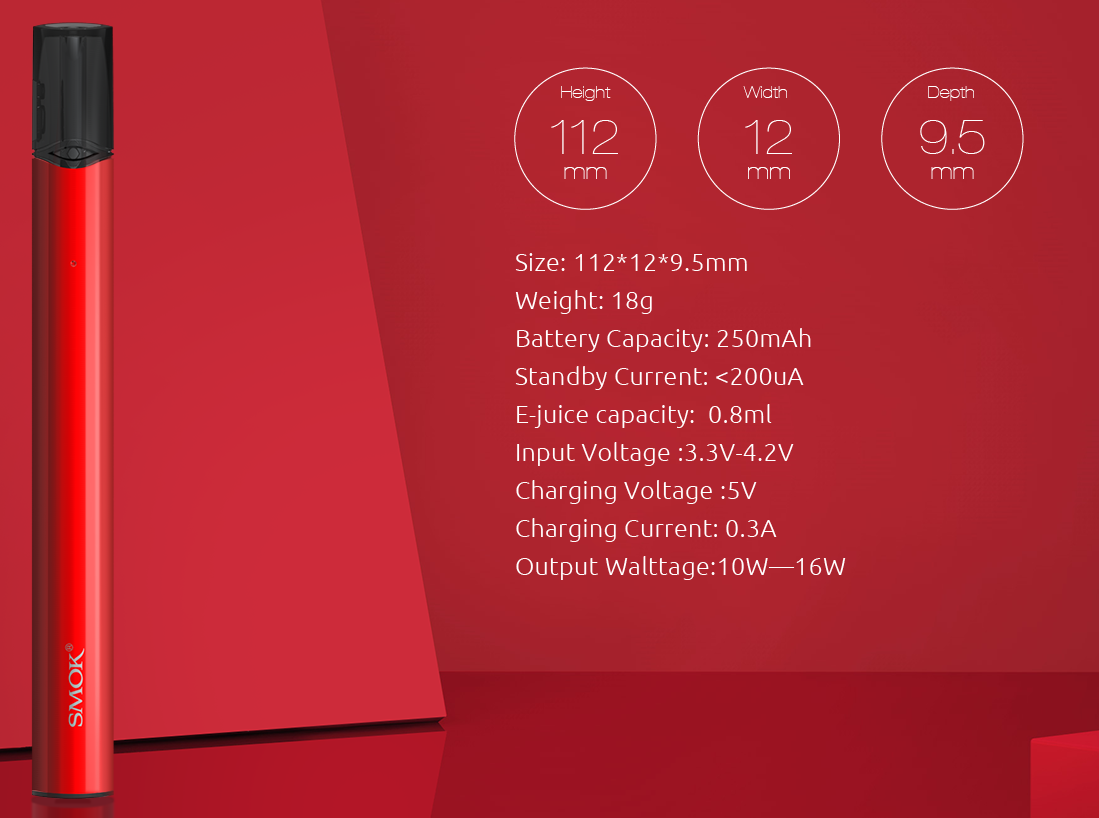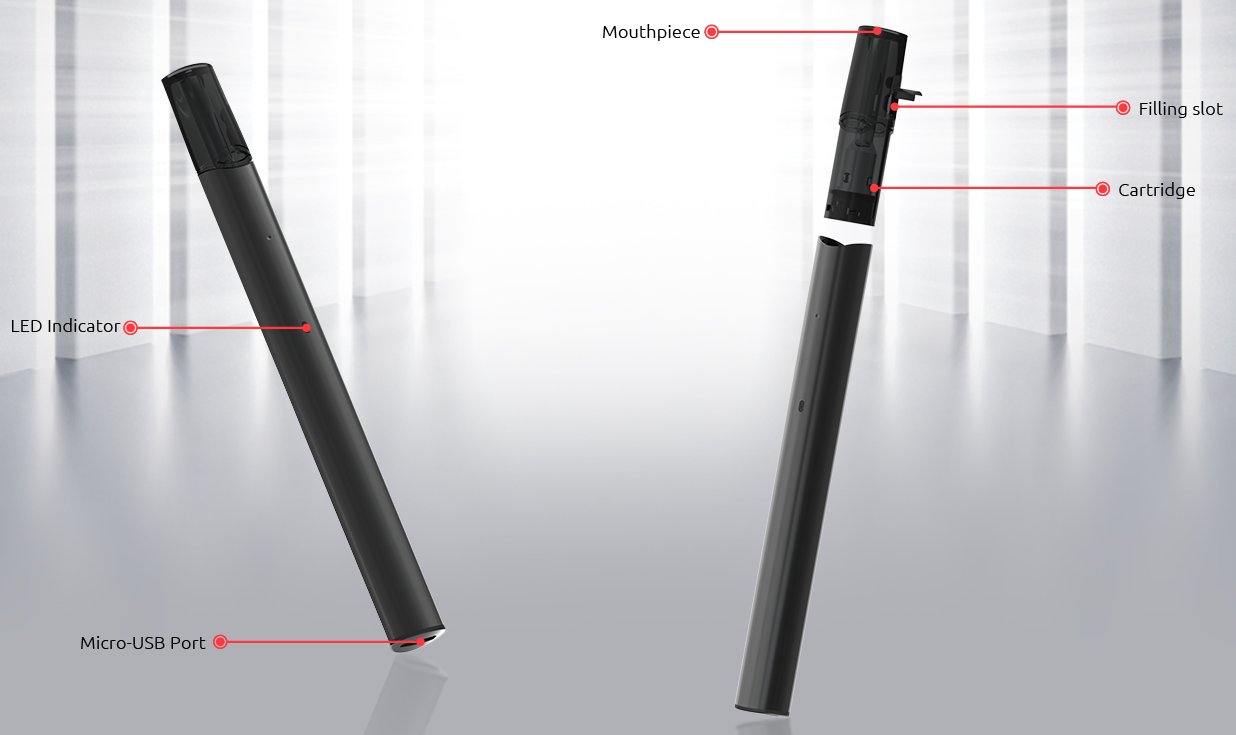 Not as good as the Infinix!
I had been curious a out this cute little device and finally tried it after my Infinix pods were out of stock too long. I was slightly disappointed and switched back to Infinix since I found more pods. It's super small, I love the size and feel of it. However, it doesn't deliver the throat hit I prefer. Warning the cartridges that it comes with aren't as nice as the ones you can buy separate at a lower resistance. The cartridges that come with aren;t doing the device any favors, they should include the other ones or most people will be turned off by this one.
Great little mod
Fill this sucker up with some 35 or 50mg nic salts with the ceramic coils and you can not go wrong, the battery life kinda sucks though
Leaks like crazy
Honestly I wanted to like this, however, this product is simply horrible. I had to draw very hard to get even a tiny bit of vapor out, and nearly every time I hit it I would get a mouth full of liquid. Also, the pods are not easy at all to get in and out of the pen, I would have to dig my fingernail into the crack of the pod to basically pry it off. Maybe my product was defective or something? All I know is I would not recommend this product to anyone.