Stick V9 comes with a built-in 3000mAh battery and TFV8 Baby V2 tank, which uses Pyrex Glass Tube #7 with 5ml large e-liquid capacity, ensuring a carefree vaping life. Baby V2 S1 Coil and Baby V2 S2 Coil, which are custom-made coils for Stick series battery, focusing on lower wattage but intense clouds and flavor. Stick V9 series has debuted, and it's better than ever. 
Stick V9 STANDARD Package Includes:
1 Stick V9 Standard Battery

1 TFV8 Baby V2 Tank

0.15ohm Baby V2 S1 Single Mesh Coil

0.15ohm Baby V2 Quad Coil

1 MicroUSB Cable

1 Spare Parts Bag

1 Instructional Manual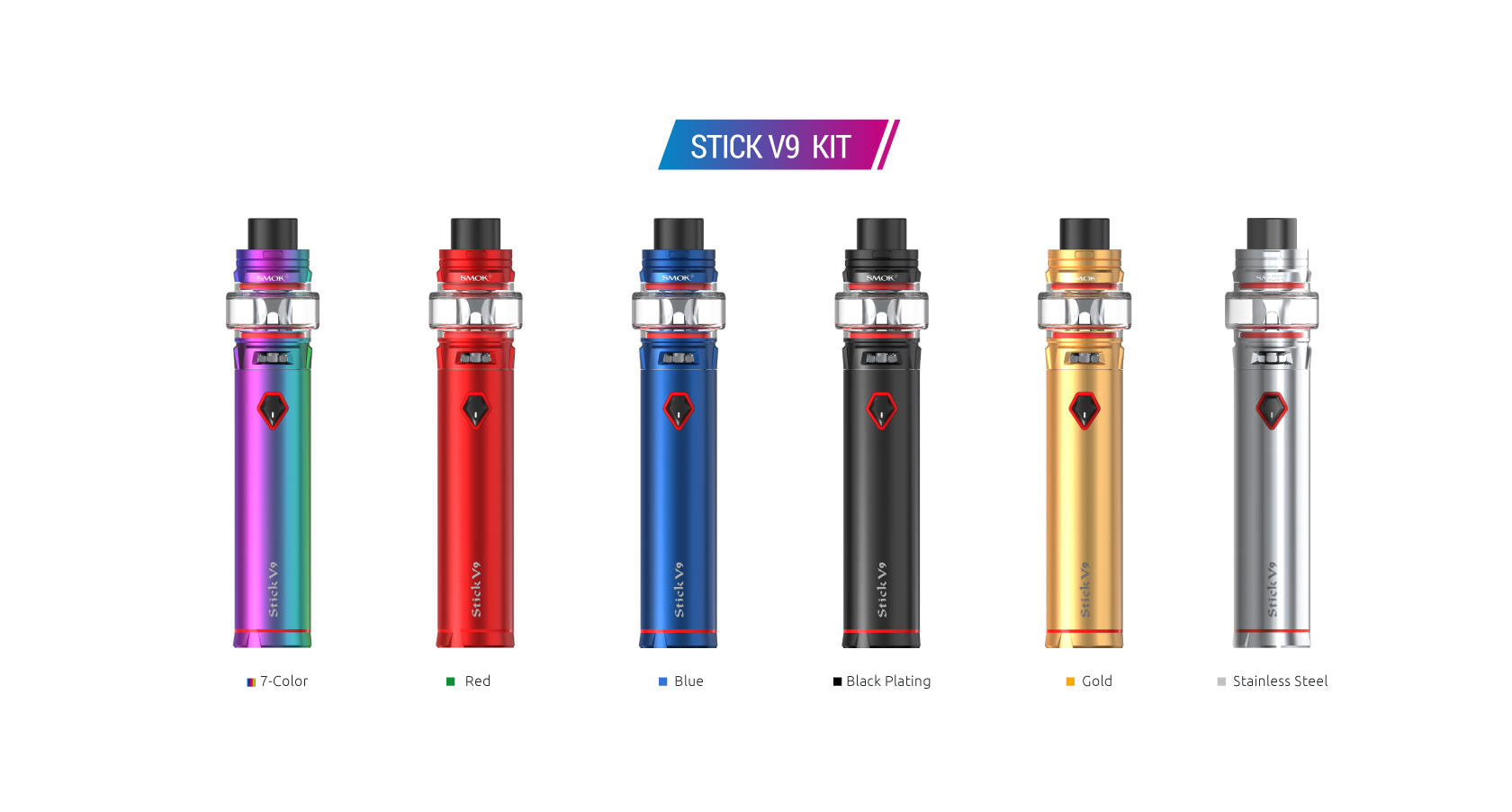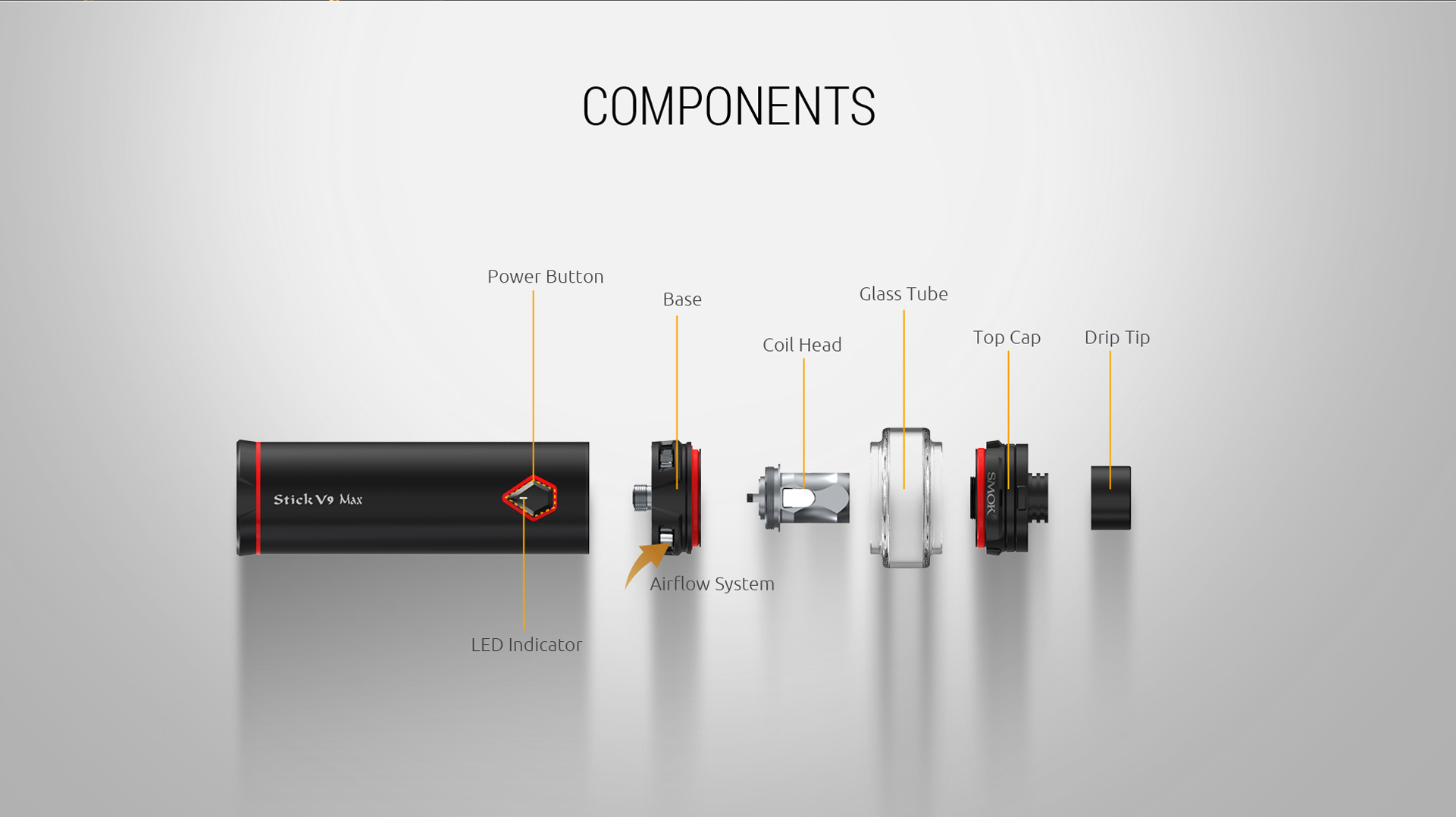 Smok stick V9 review
So the smok V9 is very nice for a home vape.I love the flavor,im smoking strawberry crush lemon!this technology is incredible.i think they should put a regular straight glass I can buy for the tank so it's a little bit portable but that's all,the thing hits like a fully automatic glock 🖤
Love it !
This is a strong battery, lasts a long time, without refilling often.
READ
It's a good product, but you can't control the strength with the battery, so you have to choose the right air flow to get a good hit that you can handle, glass it fragile, I've already had to buy 1
Love it
It was delivered really fast. Came with everything I needed and I love it. Also was a great price.
Perfect!
Fist off, I love how fast shipping is!
The price for this is perfect, it does the job! I like how thin it is, but is very powerful too!